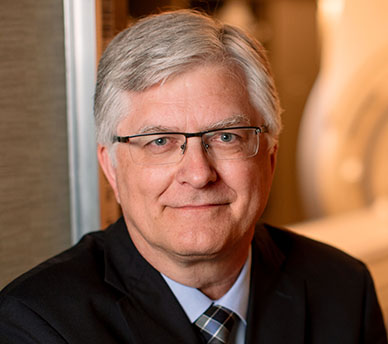 Story of a Mayo Clinic Inventor | January 13
Story of a Mayo Clinic Inventor: Featuring Dr. Richard Ehman
Richard Ehman, M.D., diagnostic radiologist and professor of radiology in the Center for Advanced Imaging Research at Mayo Clinic, is internationally recognized for his contributions to the clinical practice and research. His primary work has been pioneering inventions within MRI technology, and his inventions have influenced almost every MRI exam performed today.
Join us on Wednesday, January 13 at 5 pm ET, as Dr. Ehman shares his innovation journey and lessons learned.
This event is open to members, Mayo Clinic employees, and all friends of the Exchange. Register in advance to attend via Zoom.
About Dr. Ehman
Richard Ehman, M.D., is professor of radiology at Mayo Clinic and an Emeritus member of the Mayo Clinic Board of Trustees. Dr. Ehman is known for contributions in clinical practice, education, research, and leadership. His research program is focused on developing new imaging technologies.
He holds more than 80 patents worldwide and many of the inventions are widely used in medical care. He is the founder and CEO of Resoundant, a Mayo Clinic-owned company, providing magnetic resonance elastography (MRE) technology to patients at more than 1,400 locations around the world.
MRE is an imaging tool that quantitatively depicts the mechanical properties of tissue in the body, measuring changes in tissue stiffness occurring in conditions like fibrosis and cancer.
Dr. Ehman has served as chair of the Radiology and Nuclear Medicine Study Section of the National Institutes of Health (NIH), as a member of the Advisory Council of the National Institute of Biomedical Imaging and Bioengineering of the NIH, and as a member of the Council of Councils of the NIH.
In 2010, Dr. Ehman was elected to the National Academy of Medicine and named Mayo Clinic Distinguished Investigator in 2014. He was awarded the Gold Medal of the Asian Oceanian Society of Radiology and has been accorded honorary membership in the European Society of Radiology, Chinese Taipei Society of Radiology, American Association of Physics in Medicine, and Chinese Society of Radiology. He was elected as a Fellow of the National Academy of Inventors in 2018 and received the Mayo Clinic Distinguished Inventor Award in 2019.