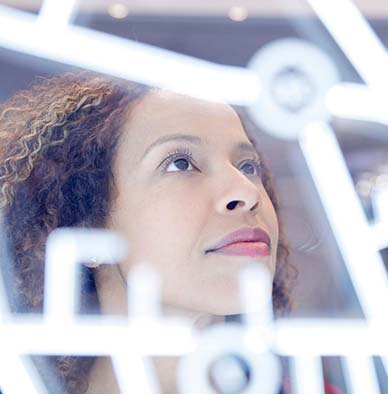 Empowering the Clinician to be an Entrepreneur | Sep. 14
Empowering the Clinician to be an Entrepreneur | Register Now
Why should clinicians consider entrepreneurship to translate healthcare innovation into reality?
As a provider, researcher, educator, and entrepreneur within a large academic medical institution, Thomas Lendvay, M.D. will share his journey of becoming a serial entrepreneur and establishing his latest venture-backed company.
Who should attend?
This session is a must-attend for physicians, researchers, nurses and allied health professionals drawn to innovation, entrepreneurship and groundbreaking discovery.
Topics will include:
• Why providers are excellent innovators
• What barriers exist to being an entrepreneur in healthcare
• Understanding the cycle of translating ideas into practice
• When to license your technology, when to start a company
• Funding/financing the endeavor
• The role of intellectual property
• Building "The Team"
• Managing conflict and the institution
• Balancing entrepreneurship with everything else
About the presenter:

Thomas Lendvay, M.D. is a surgeon and entrepreneur. Serving as the chief medical officer for Tend Health, Inc., a new venture-backed company he co-founded to develop microbiome restoration technologies, he is currently on leave from his position as a professor in the Department of Urology at the University of Washington and co-director of Seattle Children's Robotic Surgery Center to pursue his latest venture.
Dr. Lendvay pivoted his entrepreneurial interests to form Tend Health after having patients placed on antibiotics suffering from resultant Clostridium difficile, a highly contagious bacterial infection, with no simple way to provide fecal microbiota transplants despite the high efficacy.
His research thrusts have been in surgical education and objectively quantifying procedural skills, having had over a decade of past U.S. Department of Defense funding for studying preoperative warm-up for surgeons using virtual reality and current NIH R01 funding looking at implicit bias in skills procedural assessment programs.
He co-invented the use of crowdsourcing to assess procedural skills through video-based review which led to a venture-backed University Washington spinout company he co-founded, C-SATS, which was acquired by Johnson & Johnson in 2018.
This event is open to all and held via Zoom. Register in advance to attend.